Turtle is 11 months old as of yesterday. Its Crazy!

I took his 11 month pictures, & I compared then to a picture I took of Riley at 11 monts, which I forgot to copy off my cpmputer, so I will post it next time. So you can see how much they look alike at this age.

NEW FACE!!.. I am not sure where he got this face.. but all the sudden lately he will stop.. and squinsh his whole face up, and pout.. with little whines.. it makes me laugh. then he will go back to the Happy Turtle!..

It's funny and kinda cute, it makes me laugh

Its such a fake little pout.. But I love it :)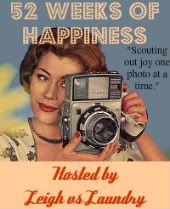 Trendy Treehouse challenge.. Emotions..
This little pouting face.. that oddly looks allot like me when I pout.. Its perfect for this emotions challenge..
Turtle claps his hands, loves to play the "drums" on everything, and will even do a little rythm. He likes to stick out his tongue..
Love this picture.. He looks like a little old man.. Trying to hear..
I dont have Photoshop :( boohoo, So I used microsoft suite to edit, then picnik.. One day.. when I actually get a tax refund.. I will get photoshop, :) I hope my pictures, so far are ok without it,
Shhhhhh....
He had an orange.... bit the outside of it.. YuCk!.. he even got a little piece in his mouth.. eww.. Daddy kept trying to tell him "thats not the yummy part turtle"
Orange.. well.. all of the pics are Orange.. but this is the one I think is the best :)
Live Every Moment.. challenge is Orange! perfect fit for these pictures, I love how that works out :)
Peace...
Brady's best friend is Buzz Monkey, and he loves him so..
He is at peace when Buzz Monkey is around, and totally content. & usually he falls right asleep when he gets to snuggle with buzz monkey.