WoW!! I cant believe how fast Feb went by. I love that its march, but its almost bitter sweet. its getting so warm out already, there most likely wont be any more snow :( that makes me sad, Since mike and my schedules are Horrible and we dont see each other much, we didnt get to go this year again! :( and Turtle is 11 months, I cant believe it! This has been the fastest year ever!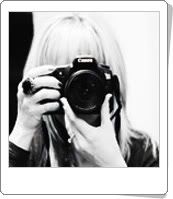 Brady Michael.. is standing.. not moving yet, but now he doesnt want to sit down
he is going to be my messy kid I think, He doesnt really like to be changed, and he HATES to have his nose wiped. otherwise, he is happy 90% of the time. whines when he gets tired, says mamamamama over and over,
then me or Michael tuck him in his bed, with buzz monkey, and his baby..
He pulls the blanket over his head and rolls over, within mins.. he is sleeping.
There are so many things to look forward to, I'M starting to plan the boys birthday party :) I figure A big combo party is the way to go this year, since its a big birthday for both of them.
This week has been a sicko week. Turtles first cold.. he gave it to michael and poor Riley who has been caughing up a storm! I hope he is better by tomorrow so we can go see Dani and the boys.
Here are some pictures that slipped thru the cracks that i've been meaning to post.
Riley started sleeping in his bed.. well sometimes. He is all about "patterns" lately. so every other day, he sleeps in his room and then on the couch.. he is silly, I cant believe he will be starting kindergarden in Aug!.
I cant wait to see what the rest of the year brings!